NEED A MORTGAGE?
Let us complete your mortgage financing puzzle with our loan options: Conventinal Loans

-

FHA Loans

- VA Loans

- Commercial Loans - Hard Money Loans - FIX AND FLIP Loans -

NON-QM LOANS

-

No Tax Returns Required



GET PRE-QUALIFIED

TODAY

!


PREMIER CHOICE LLC is a full-service mortgage brokerage company based in Boynton Beach, FL. We provide the best mortgage financing available that meets the needs of our clients! We pride ourselves to provide stellar customer service and transparency throughout the loan process; which gives our clients a wonderful mortgage financing experience!
Refinancing? We can assist with that too! We offer a wide range of refinance options, designed to best meet the needs of our borrowers. If you're looking for cash out, or to just get a better rate and term, we can assist you.
What makes Premier Choice LLC unique is that we offer "NICHE " programs: Non-QM Products in multiple states other than Florida, Financing avialable for Foreign Nationals, and ITIN borrowers) , Multifamily Secured by 5-29 Dwellings, Manufactured Home Financing (fee simple only) , construction-permanent loans and SO MUCH MORE!!!!

Contact Premier Choice LLC to discuss your mortgage loan options and find out which loan program best suit your needs!
What Our Customers Are Saying
---
Jenifer Oulboub
Fort Lauderdale, Florida
---
"Excellent! She helped us close when no one else could. She is patient and very informative. I wish I found her sooner."
Jessie Geames
Jacksonville, Florida
---
"I had an amazing experience with Premier Choice LLC. Ms. Audia was very prompt and professional every step of the way and I would highly recommend anyone who is looking to purchase a home."
OCTAVIA BELL
Boynton Beach, FL
---
"Audia was amazing. She was knowledgeable of loan products and diligent with getting me to closing. She's very professional and a pleasure to work with."
ROSE E
Lauderhill, FL
---
"I had a very pleasant experience working with this company. The entire process was very smooth from beginning to end. Audia worked diligently to ensure my first time home buying process was as smooth as possible. Communication was superb and I'm already looking forward to closing on my next deal with Premier Choice. I recommend everyone to work with Premier Choice, I promise you won't regret it."
Previous
Next
Connect with Our Experts Today!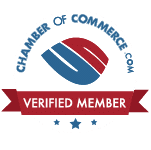 Premier Choice LLC Accessibility Statement
General
Premier Choice LLC strives to ensure that its services are accessible to people with disabilities. Premier Choice LLC has invested a significant amount of resources to help ensure that its website is made easier to use and more accessible for people with disabilities, with the strong belief that every person has the right to live with dignity, equality, comfort and independence.
Accessibility on Premier Choice LLC website
Premier Choice LLC makes available the UserWay Website Accessibility Widget that is powered by a dedicated accessibility server. The software allows choose-premierchoice.com to improve its compliance with the Web Content Accessibility Guidelines (WCAG 2.1).
Enabling the Accessibility Menu
Premier Choice LLC accessibility menu can be enabled by clicking the accessibility menu icon that appears on the corner on the page. After triggering the accessibility menu, please wait a moment for the accessibility menu to load in its entirety.
Disclaimer
Premier Choice LLC continues its efforts to constantly improve the accessibility of its site and services in the belief that it is our collective moral obligation to allow seamless, accessible and unhindered use also for those of us with disabilities.
Despite our efforts to make all pages and content on Premier Choice LLC website fully accessible, some content may not have yet been fully adapted to the strictest accessibility standards. This may be a result of not having found or identified the most appropriate technological solution.
Here For You
If you are experiencing difficulty with any content on Premier Choice LLC website or require assistance with any part of our site, please contact us during normal business hours as detailed below and we will be happy to assist.
Contact Us
If you wish to report an accessibility issue, have any questions or need assistance, please contact us by sending an email to: general@choose-premierchoice.com